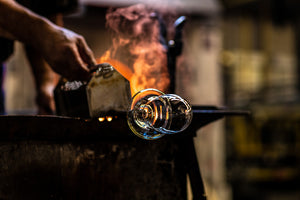 Zwiesel Glas
We are honoured to be affiliated with Zwiesel Glas, who supply us with hand blown artisanal glassware. With almost 150 years of glass craftsmanship, tradition and passion their unique products are of unparalleled quality; and give every table a special touch.
The Roux Scholarship
TRUEfoods are proud sponsors of The Roux Scholarship. The scholarship has enabled a new generation of British chefs to gain the highest quality training possible, in some of the worlds most renowned restaurants. Not only has the competition become arguably the most prestigious in the industry, but its devotion to championing young chefs, developing their skills and creating opportunities has lead to many of their scholars reaching the highest level and being awarded Michelin stars.

We follow a similar mantra to The Roux Scholarship in helping young determined chefs reach their potential focusing on their continued education of techniques, ingredients and food innovation.