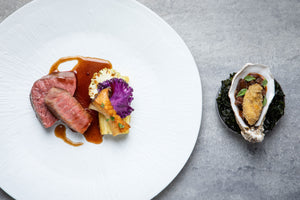 Can I order a la carte?
Unfortunately we only offer a tasting menu experience. If you let us know your dietary's and strong dislikes we will ensure your menu is tailored appropriately.
Cancellations
Bookings can be nullified or altered (subject to availability) up to fifteen working days prior to the reservation.

Please be aware that bank holidays and weekends do not count as working days.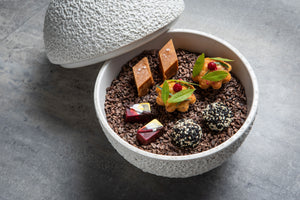 Late Arrivals
All guests are to arrive at 18:30. Please accept chefsTABLE is expected to last circa 5 hours. To maintain a consistent high-quality level of service for our guests we have a strict late arrival policy of 30 minutes. Customers forfeit their deposit and the meal, with no exceptions, if they arrive more than thirty minutes late. This policy applies to ALL guests with no exclusions. We kindly ask all our customers to carefully observe our policies and to keep them well in mind to avoid any problems or disputes. All the policies at the chefsTABLE apply by GMT (+00 Hours).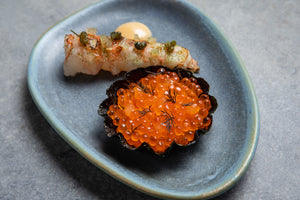 Do you have wheelchair access?
Sadly we do not offer wheelchair access unless you have a wheelchair with the ability to rise in height. The chefsTABLE counter is higher than a standard table and we are unable to lower it.

*Please note. We are looking for a solution to accommodate everyone.
GDPR
TRUEfoods LTD will only hold your information from the point of booking. Customer information is only held to manage your reservations and to contact you about your booking where necessary. TRUEfoods LTD will not share your information with anyone or other organisations and will only contact you in connection with your chefsTABLE booking.